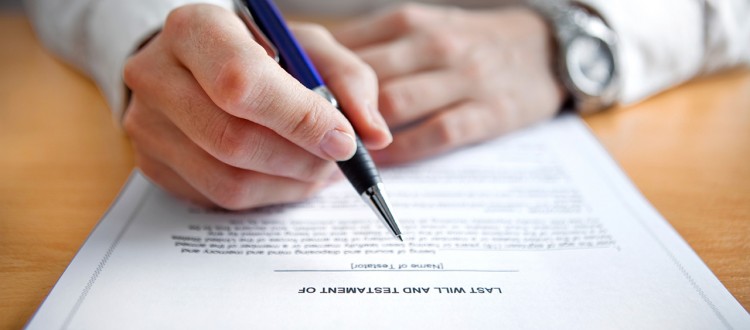 For many of us, making a Will is something we know we should do but never quite get round to. Of course, it's important not to put it off and the good news is that with New West Notary Public, making a Will could be much quicker and easier than you think.
Martin has a wealth of experience in creating Wills and makes the process fast, straightforward and hassle-free. And once in place, you'll be able to relax knowing that you've planned for whatever the future may bring.
Martin takes the stress out of making a Will. He knows the questions to ask and will guide you gently through the process. Whether your affairs are straightforward or more complex, our Create a Will preparation service ensures that your Will is valid and right for you.
Martin will create a Will that's right for you and your family. He will put you at ease and explain everything clearly using plain English. He makes creating a Will straightforward.
How easy is the process? You come in for your first meeting to give us instructions and we will then make a second appointment for you to come back to our office to sign your Will. Before you come in for your second appointment, we will send the document to you for online review.
Want to get started? Click Create a Will Preparation Form to print or download our data collection form. Once completed, contact us for an appointment (call 604-526-7884 or send us an email) and bring the Form with you or save it to your computer and send it to us securely using our portal New West Notary – Secure File Upload. We can also help you complete the Form when you come in. Downloading the Form may require you to install Adobe Reader (free) . Click here for free download.
For the office address and directions, click here.
Still not sure if you need to create a Will? See our White Paper "Five Reasons To Make A Will."
Executor
When you are planning to create a Will, you should give careful consideration as to who will be your Executor. At the same time, decide who should be an alternate Executor in case the first Executor cannot act for any reason.
An Executor is the person(s) who must make sure that the Willmaker's wishes are carried out exactly as stated in the Will. The Executor is also personally responsible for meeting all legal financial requirements of settling an estate and managing the assets until they are distributed.
You may find these two documents helpful: "Role of an Executor" and "Choosing an Executor" and you may find this third document to be a valuable tool for your Executor:  Reference Guide for your Executor.
Choosing an Estate Executor is a critical part of preparing your Will. Not only is your Estate Executor responsible for all aspects of settling your estate – a process which can take up to two years or longer to resolve – but they can also be held personally liable for any errors that they make during the settling process.
Use the following Executor Selection Checklist to help you in choosing the right person:
 They Have the Competence to Perform the Task well
You'll want to choose:
• a person who is trusted and smart
• savvy enough to deal with accountants, financial and legal advisors and to understand the information that they receive
• not easily overwhelmed, willing to ask tough questions and can manage money.
 They Have the Time to Take on the Role
Make sure the person you choose has the time to do the work properly.
It can be physically demanding and mentally draining, not to mention the time it consumes.
Being an executor is basically equivalent to a part-time job that can take up to two years or more to complete.
 They are Strong and Stable in Emotional Situations
It's essential not to underestimate the emotional element involved when a loved one passes away.
This is especially important if you choose a spouse or child as your Executor.
You must consider your loved one's objectivity and their ability to deal with issues rationally.
Family dynamics may simmer while parents are alive, but they can intensify when the first parent passes on.
 They Are Not a Beneficiary of Your Estate
Some legal and financial professionals now deter Canadians from choosing their children as their Executors.
This is because in most cases children are also listed as beneficiaries.
While your children may seem like the most logical choice for your Executor(s), consider that you may be pitting them against each other during decision making and creating potential roadblocks for resolution.
 You Can Trust Them to Be Objective
The modern family is more varied and blended than ever before, and that has made estate planning more complicated.
Selecting a person who can remain objective gets more difficult as relationships get more complex, for example stepchildren may add to potential disputes among siblings.
 They Live Within a Manageable Distance
Appointing a non-resident to be your Executor can lead to negative consequences.
Guardian
When you Create a Will, you can also appoint who you want to act as Guardian to raise your minor children. It is important that you ask the intended Guardian(s) if they will act for you.
Call us with any questions or to make an appointment at 604-526-7884