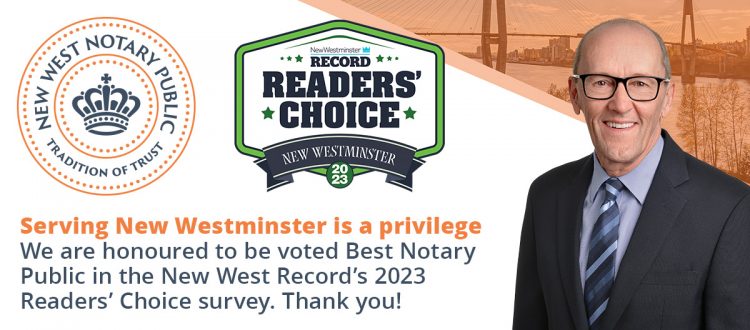 New West Notary Public voted as #1 Notary Public in New Westminster one more year!
We are delighted to announce that we have been named #1 Notary Public in the New West Record's 2023 Readers' Choice awards.
The New West Record recognizes New Westminster's leading businesses and professionals, and we are honoured to have been chosen for another year.
We are proud to serve the New Westminster community and remain committed to providing each client that comes to us for assistance with the highest level of professionalism.
We at New West Notary Public would like to express our gratitude to The Record and its readers for recognizing our efforts.
Thank you for reminding us that hard work makes a difference!